Registration for this event has passed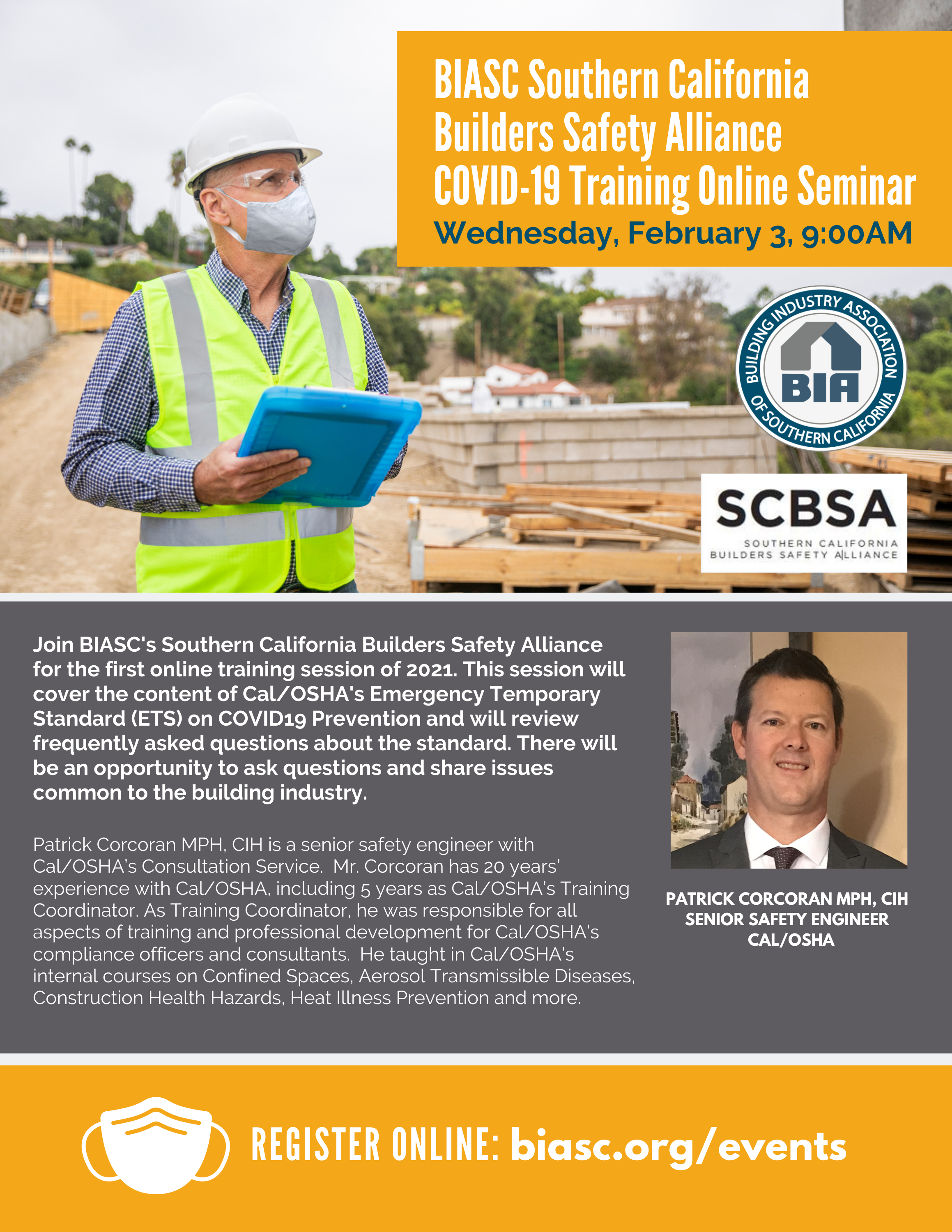 Join BIASC's Southern California Builders Safety Alliance for the first online training session of 2021. This session will cover the content of Cal/OSHA's Emergency Temporary Standard (ETS) on COVID19 Prevention and will review frequently asked questions about the standard. There will be an opportunity to ask questions and share issues common to the building industry.
Patrick Corcoran MPH, CIH is a senior safety engineer with Cal/OSHA's Consultation Service. Mr. Corcoran has 20 years' experience with Cal/OSHA, including 5 years as Cal/OSHA's Training Coordinator. As Training Coordinator, he was responsible for all aspects of training and professional development for Cal/OSHA's compliance officers and consultants. He taught in Cal/OSHA's internal courses on Confined Spaces, Aerosol Transmissible Diseases, Construction Health Hazards, Heat Illness Prevention and more.