Registration for this event has passed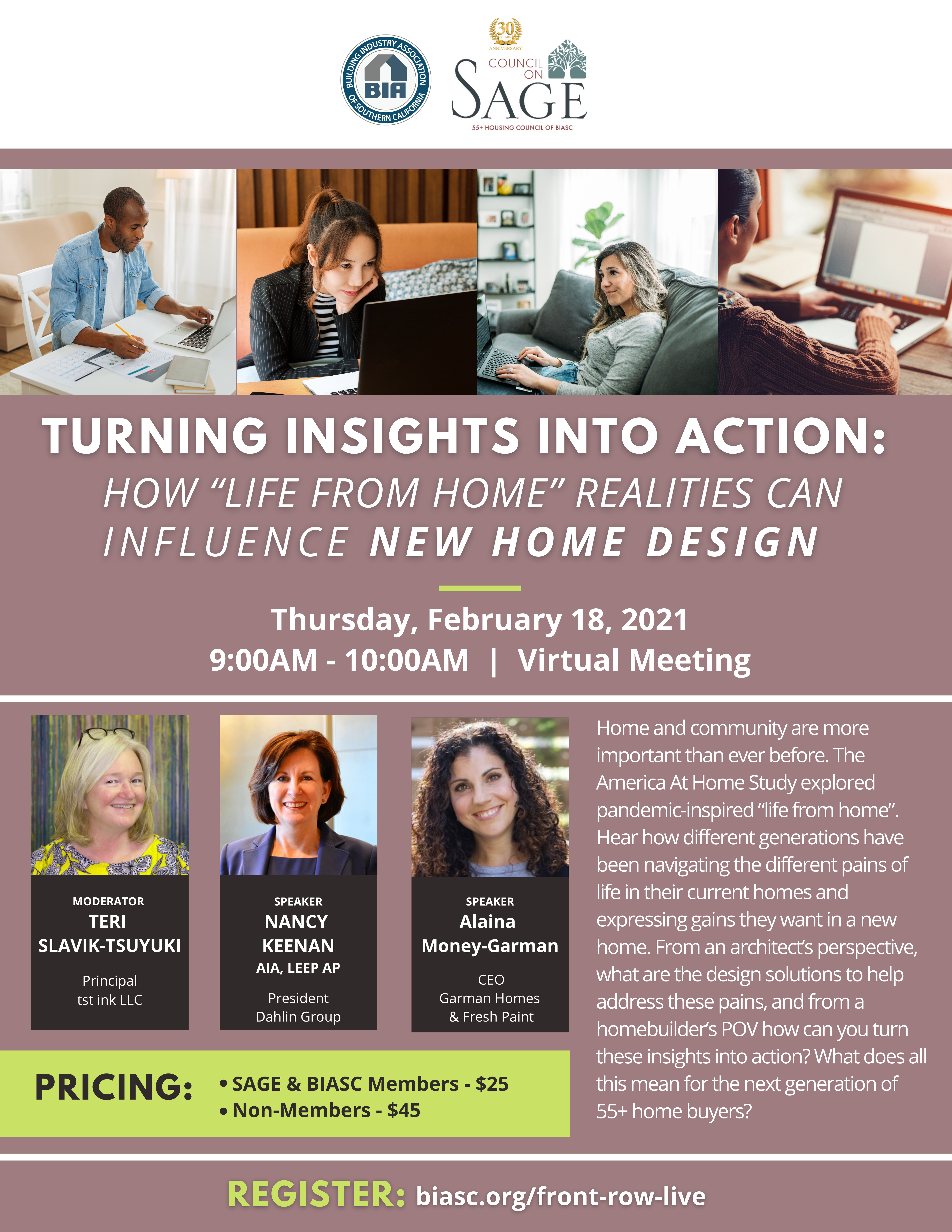 Home and community are more important than ever before. The America At Home Study explored pandemic-inspired "life from home". Hear how different generations have been navigating the different pains of life in their current homes and expressing gains they want in a new home. From an architect's perspective, what are the design solutions to help address these pains, and from a homebuilder's POV how can you turn these insights into action? What does all this mean for the next generation of 55+ home buyers?
Sponsorships available! Questions? Please email lbarber@biasc.org.