Registration for this event has passed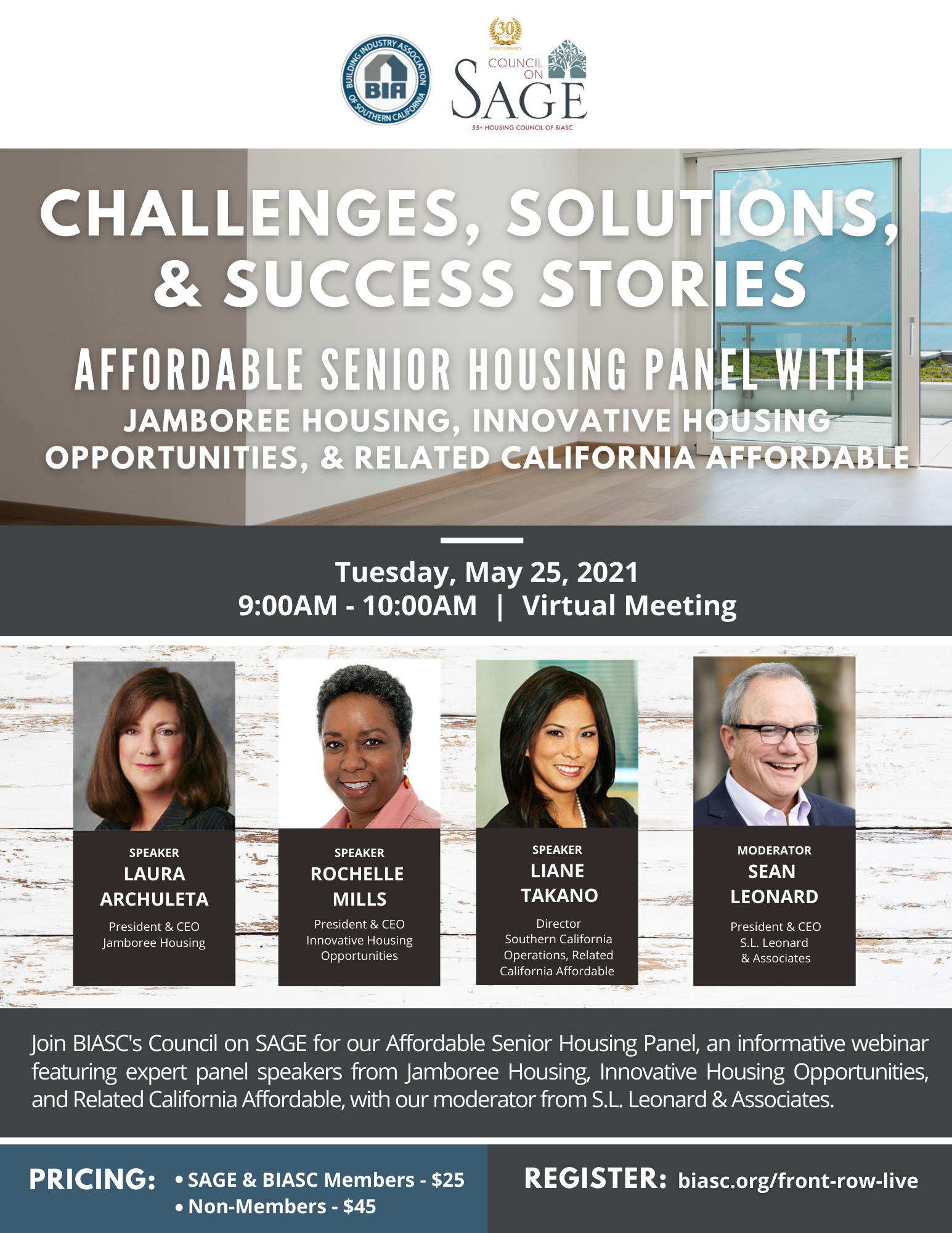 Senior Housing is a necessity, especially in the affordable housing market. The Silver Tsunami is real! Senior Housing is the biggest gap in the Affordable Housing right now. How can we support the industry to help move the needle forward to address our affordable housing crisis for older adults in California? Join BIASC Council on SAGE for another exciting virtual program where three local Affordable Housing Developers will share updates on current and upcoming projects, the current state of the market, challenges, financing, trends in affordable senior housing and much more.
Panelists will touch on everything from their mission and focus to serve seniors in affordable housing, challenges and solutions with funding and policies, how they engage their project teams, and how they get affordable housing projects to pencil with rising construction costs. Attendees will also learn the differences between Active Adult Senior Living as compared to Assisted Living and Memory Care in the Affordable Housing space. Don't miss this informational and educational virtual program!