Registration for this event has passed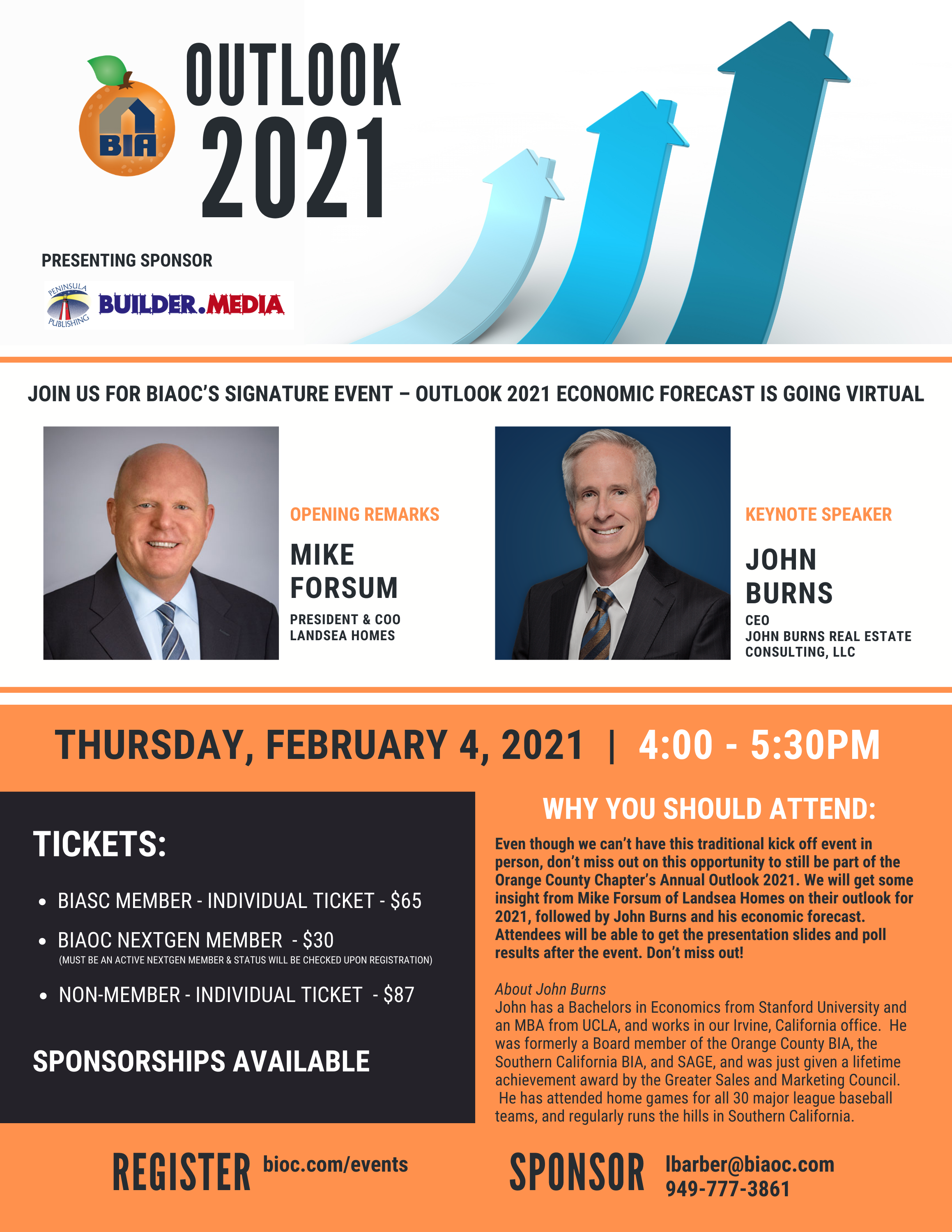 Even though we can't have this traditional kick off event in person, don't miss out on this opportunity to still be part of the Orange County Chapter's Annual Outlook 2021. We will get some insight from Mike Forsum of Landsea Homes on their outlook for 2021, followed by John Burns and his economic forecast. Attendees will be able to get the presentation slides and poll results after the event. Don't miss out!
About John Burns
John has a Bachelors in Economics from Stanford University and an MBA from UCLA, and works in our Irvine, California office. He was formerly a Board member of the Orange County BIA, the Southern California BIA, and SAGE, and was just given a lifetime achievement award by the Greater Sales and Marketing Council. He has attended home games for all 30 major league baseball teams, and regularly runs the hills in Southern California.
Presenting Sponsor