The 2018 Governing Board addresses a variety of regional and organizational concerns including financial, operational and all others deemed critical to the Association.
President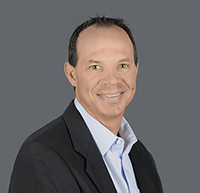 Peter Vanek, Foremost Companies
Peter has over fifteen years of experience in homebuilding project management, forward planning and land development. Before his position at Foremost Companies, Peter came to Meritage Homes in October of 2009 after working for a distressed real estate acquisition firm, underwriting a large number of assets in Southern California. Peter originally joined Meritage Homes to oversee Forward Planning, and over several years, took on all aspects of entitlement, forward planning, project management, and land development. Prior to this experience, Peter was with Lennar Homes, most recently as Director of Community Development for the Orange County Division. Peter started with Lennar as an Assistant Project Manager, quickly rising to manage his own department in five short years. Prior to joining Lennar Homes, Peter worked for the development and planning consulting firm of Hogle-Ireland, as well as several City Planning Departments, honing his skills in entitling land. Peter attended the University of California, Irvine, where he received a bachelor's degree in Environmental Analysis and Design. Peter currently serves as the President of the BIA of Southern California, and also serves on the board of directors for the BIA of Orange County.
When not in the office or field, Peter spends much of his free time with his wife of 15 years, Rashmi and his son Dylan (14) and daughter Maya (11), enjoying a multitude of outdoor activities including mountain biking, snowboarding, surfing and kitesurfing.
Vice President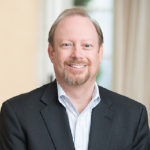 Tom Grable, TRI Pointe Homes
Tom Grable is the Division President for TRI Pointe Homes – Southern California. Originally joining TRI Pointe Homes as Vice President of Project Management in February 2010, he was designated Southern California Division President in October 2014. In this role, he is responsible for all aspects of successfully planning and implementing the company's business plan of delivering profitable and quality new home communities. His responsibilities include directing land acquisition, forward planning and entitlements and other pre‐development activities. He oversees the operations of a management team involved with site planning, engineering, architectural and landscape design, land development and new home construction, sales and marketing including model home merchandising and customer care service.
Prior to joining the TRI Pointe Homes team he served with California Real Estate Receiverships as an Appointed Receiver's Agent from June 2009 through January 2010 where he managed a $133 million dollar portfolio of 19 former John Laing Homes distressed assets in three states on behalf of three courts and a five member bank consortium. He was instrumental in directing participants in the disposition of those assets which achieved a recovery of over $107 million dollars.
Mr. Grable was with William Lyon Homes from September 1998 to April 2009 where he started as a Project Manager, became a Vice President in its Southern California Division in early 2005, and attained the position of Orange County Division Manager in 2006 and 2007.
Previous to William Lyon Homes, Mr. Grable spent a combined 10 years at Watt Homes and Beazer Homes, promoted to the position of Senior Vice President of Land Acquisition and Forward Planning for the Southern California region. He also obtained key planning and development experience while employed at DGA Consultants, a civil engineering firm, and Sanchez Talarico Associates, an urban and environmental planning firm.
Mr. Grable is actively involved in industry and community organizations. He has served the Building Industry Association of Southern California's Board of Directors since 2006 as a board member, long range planning committee representative and political action committee trustee. He was a member of the BIA's Orange County Chapter Board of Directors from 2002 to 2007, and led the BIA‐OC Chapter as its President in 2006. In addition, he serves as an appointee of the Orange County Board of Supervisors 5th District to the County's Development Processing Review Committee. He also has held leadership positions with the Saddleback Valley YMCA.
Vice President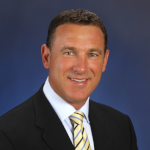 Mike Gartlan, KB Home
Mike Gartlan is the Senior Vice President of Regional Finance at KB Home and has been with the company for over 16 years. Although he has broad experience in all aspects of accounting, auditing and financial management, Gartlan has over 18 years of experience with residential real estate and continues to dedicate his time and efforts to the building industry.
Secretary/Treasurer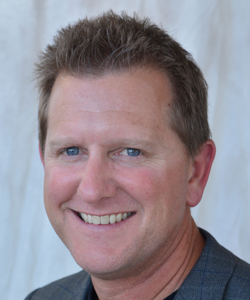 Alan Boudreau, Boudreau Pipeline Corporation
Alan Boudreau is the President of Boudreau Pipeline Corporation. Alan began Boudreau Pipeline as an owner-operator with a single backhoe digging trenches over 20 years ago. The lessons Alan learned in those early days have helped to grow Boudreau Pipeline to more than 270 employees, and have helped Boudreau Pipeline forge long-term relationships with clients, big and small.
Boudreau Pipeline Corporation has completed conventional and highly complex pipeline projects for Southern California's leading builders, municipalities, utilities and contractors. Their services can meet all wet utility needs, including installation of sewer, water and fire lines and storm drain systems.
Immediate Past President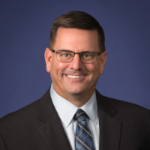 Michael Battaglia, CalAtlantic Homes
Michael Battaglia is a fourth generation builder, born in Pasadena, California and grew up in the San Gabriel Valley.
In 1990, Michael graduated from Cal Poly Pomona with a Bachelor of Science Degree in Finance, Real Estate and Law with a concentration in Real Estate Brokerage and Development. As far back as 1985, Michael worked in the building industry, first as a framer, and eventually in management with his father's in-fill development company in the San Gabriel Valley. From 1992 to 1998 Michael worked for Baum Construction in Sierra Madre, Alexander/Catania Development in Azusa and Comstock Homes in Manhattan Beach.
Michael joined Standard Pacific in June, 1998, as a Project Manager. In 2000 he was promoted to Director of Forward Planning, and in 2003, became Vice President Project Development. As Vice President his duties include Acquisition Due Diligence, Land Entitlements and managing the project management team that cover southern California for Standard Pacific, now CalAtlantic.
He was the President of the Los Angeles County East Chapter of the Building Industry Association (BIA) in 2006, chaired the Political Action Committee for BIA of Southern California. 2012 - 2015 and currently sits as the President of the Building Industry Association of Southern California and the Vice Chair of Governmental Affairs of  the California Building Industry Association
Married to his wonderful wife Melody, Michael is a proud father of three children, Daniel, Timothy and Grace. Michael and his family live in Serrano Heights in Orange.
Click here to access BIASC's list of past presidents.
Governing Board
Builders at Large:            
Greg McWilliams, FivePoint Communities                                                
Chris Edgar, Pulte Group                                                           
Bob Yoder, Shea Homes                                                                          
Erren O'Leary, Lewis Management Corp.                                                
Mark Torres, Lennar                                                                                  
Steve Schuyler, Irvine Company                                                            
Jonathan Weldy, Meridian Land Development                                        
Dave Bartlett, Brookfield Homes
Associates at Large:            
Charles Gale, Metropolitan Water District                                                
Harry Crowell, AmTrust Surety                                                                  
Randy Richards, Reliable Wholesale Lumber    
Chapter Immediate Past Presidents:            
Ali Sahabi, Optimum Group (Baldy View Chapter)                                    
Randy Johnson, Brookfield (Los Angeles/Ventura Chapter)                      
Phil Bodem, Meritage (Orange County Chapter)                    
Leonard Miller, The New Home Company (Riverside Chapter)
Representative to Councils: Valerie Hardman, Outdoor Dimensions
Representative to CBIA: Wes Keusder, Keusder Homes
BIASC CEO: Jeff Montejano