BIASC Affinity Partners Offer Valuable Services and Unparalleled Discounts

Another outstanding member benefit, the BIASC Affinity Partner program delivers exclusive offers and substantial discounts to our members.  When you use their services, it benefits the Association and it's a "win/win" for all of us!  
To learn more about any of these programs or find out how to become an Affinity Partner, contact Denise Kennedy at (949) 777-3854 or  dkennedy@biasc.org. 
 
Please use the links below to learn more and spend less.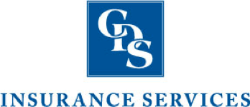 2001 E. Financial Way, Suite 200
Glendora, CA 91741
Chuck Swan (909) 599-7200
CDS is offering six months of FREE ACCESS to their "MyWave - CDS Connect" client portal, a $1,200 Value! 
This powerful resource offers immediate access to a variety of industry-related references and resources to fulfill administration, compliance and communication needs!  
DOWNLOAD THE DETAILS ON THIS INCREDIBLE OFFER FROM CDS INSURANCE!
________________________________________________________________________________________________