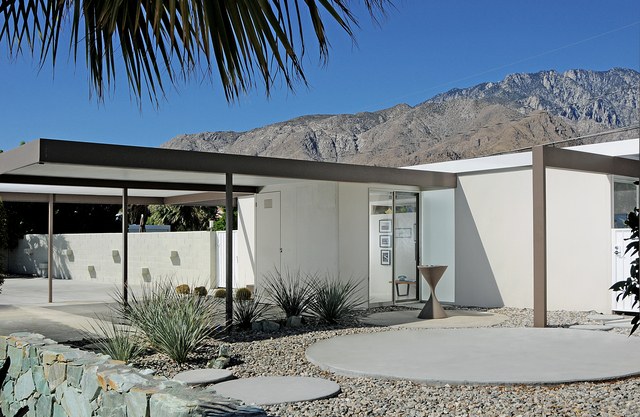 In many ways, Palm Springs, California, is an architectural oasis. Located a mere two hours from Los Angeles, the desert city was developed as a mid-century haven for Hollywood's biggest stars—Marilyn Monroe, Frank Sinatra, Ava Gardner, Liz Taylor, and Elvis Presley, to name a few, found themselves in Palm Springs at one time or another.
A half-century later, and the homes they left behind are still adored by many. Every February since 2005, the best of mid-century modern design, architecture, art, fashion, and culture are showcased during Palm Springs' Modernism Week. The 11-day affair is rich with tours of iconic homes, architectural walks, and double-decker bus tours, as well as lecture and film series, among other design-focused events. This year's show, which runs through February 21, is expected to draw more than 60,000 visitors from around the globe.
Read more about Modernism Week and Modernist Architecture and see more photos of the architecture at Architectural Digest here.