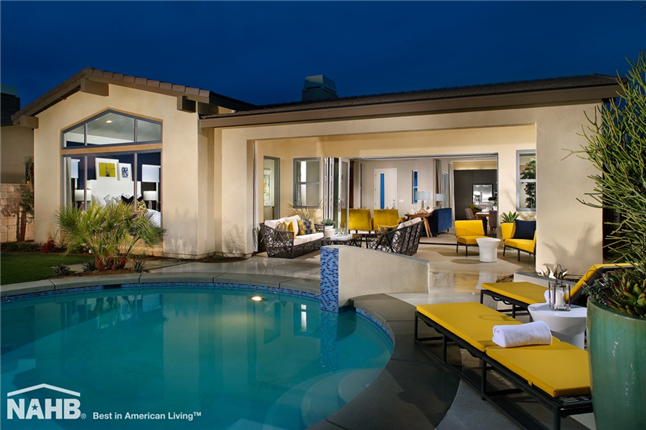 Project Team
Architect: Bassenian Lagoni
Builder: Beazer Homes
Interior Designer: Triomphe Design
Design Statement:
Palm Springs' home buyers value the unique architectural character of their desert oasis. To deliver the required authenticity, this plan stayed true to must-have design details of Mid-century Modern homes: flat planes, large windows, changes in elevation, and integration with nature. The gabled roof common to modern ranch-style houses and the small steps between rooms create split-level spaces.