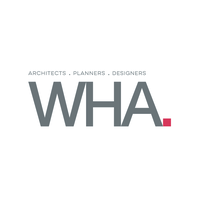 CONTACT:
Allie Martin
(949) 250-0607
alliem@whainc.com
WHA Receives 2018 Silver Award Honors at The Nationals
Santa Ana, CA - Nationally recognized Santa Ana based firm, WHA (William Hezmalhalch Architects, Inc.) is excited to announce their recent accomplishments at the NAHB's National Sales and Marketing Council. With over 1,330 entries, the Nationals honors the very best in the home building industry.
Arista – Plan 3 – Pardee Homes - Best Architectural Design of a SFD 3,501 to 4,000 sf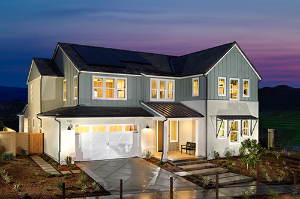 Arista is a new neighborhood located in the master-planned community of Aliento, a gated enclave in Santa Clarita. These homes are perched atop hillsides, allowing residents to enjoy miles of trails connecting to sunset overlooks. This community offers a modern interpretation on resort-style living, with a central clubhouse featuring pools, splash pad, and fitness center acting as the neighborhood social hub. Arista offers one and two-story plans ranging from 2,530-4,095 S.F., with architectural styles that include contemporary Spanish, modern adobe, and modern farmhouse. Flexible floor plans can be customized with several options including fireplaces, outdoor rooms, covered decks, open pavilions, game rooms and optional bedrooms and bathrooms. Senior Principal Don White, the lead designer of Arista, understood that the hillside views were extremely important. The goal was to provide immediate views through the home and out toward the rolling hills beyond. Flexible indoor/outdoor spaces further emphasize the views by providing optional outdoor rooms with stacking sliding doors and optional covered decks.
Riverstone – Riverstone Development - Master Planned Community of the Year
Numerous challenges faced the developer of this 2,000-acre Central California master-planned community. These included convincing buyers to move to an unproven extension of Fresno—and educating the public on the developer's success in providing a sustainable water supply for the project and nearby farmers in the midst of California's worst-ever drought. With innovative homes, a sustainable water supply, and a land plan protecting the project's natural resources, this community is ushering in a new level of Valley life dedicated to the cultivation of happy, healthy families. At build-out, the community will offer eight residential districts with 6,578 homes in walkable neighborhoods, parks, trails and open space, multiple community clubhouses, a dog park, a community farm, historic olive and citrus groves, commercial and mixed-use space, and on-site schools.
The community achieved:
Strong appeal with target of singles, couples, families and retirees residing in Fresno/Clovis metro
Over 1,000 registrants on the interest list
130 homes sold (based on Sept. 2017 community grand opening, and builder sales office openings in Jan., Mar. and Aug. 2017)
The Gold Awards will be presented on January 10th in Orlando, Florida.
About WHA:
WHA Inc. (William Hezmalhalch Architects) is a comprehensive land planning and architectural design firm that specializes in the shaping of new communities, and reshaping of urban and existing in-town neighborhoods. For over 35 years, WHA has been the go-to firm for creating projects rich in diversity, creativity, and forward-thinking solutions. With offices in Orange County, Los Angeles and Bay Area, California, WHA has served numerous agencies, builders and developers, with an intense effort to over satisfy and maintain their confidence. WHA possesses a unique blend of visionary design professionals skilled in the various disciplines of Architecture, Planning, Community Design, Urban Design and Global Planning.
###
---