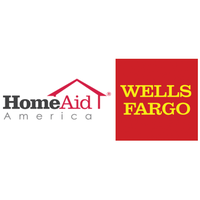 "Unselfie" photo booth also raises $20,000 to fight homelessness.
SAN DIEGO, CA (PRWEB) JUNE 29, 2017--HomeAid America, a building industry charity and one of the nation's largest builders of housing for the homeless, was sponsored by Wells Fargo to host an "unselfie" photo booth at the Pacific Coast Builder Conference in San Diego on June 28-29th. As part of this promotion, Wells Fargo donated $20,000 to the charity. Wells Fargo has been a long-time supporter and contributed over $1 million to support HomeAid and help launch the expansion of new chapters nationwide over the past 17 years.
"We are thrilled to be joining forces with Wells Fargo at PCBC again this year to highlight the industry's efforts to fight homelessness," said Peter Simons, CEO of HomeAid America. "Our "Unselfie" photo booth at the Show allowed visitors to take "unselfies" that were immediately posted on HomeAid and Wells Fargo's social media sites to bring attention to the ongoing battle to end homelessness. Over the course of PCBC, hundreds of unselfies were taken and the word was spread at the very well-attended PCBC this year."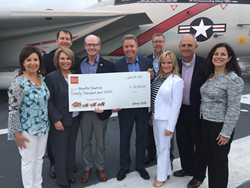 "Wells Fargo is thrilled to continue our long standing relationship with HomeAid to provide crucial housing solutions and support services to the homeless," said Elena Bennett, Wells Fargo's Sr. VP of Commercial Real Estate and member of the HomeAid America Board of Directors. "The services of HomeAid are even more critical today given the increasing levels of homelessness that many communities are now experiencing."
HomeAid was created in 1989 as a building industry effort to give back to the community by addressing the issue of homelessness. According to the National Law Center on Homelessness, each year over 3.5 million Americans experienced homelessness at some point. Nearly 1.5 million of them were children. HomeAid's program identifies charities in the community working to help the homeless that need additional facilities in which to house people and provide programmatic resources such as job skills training and financial counseling, as well as physical and emotional support. HomeAid then finds builders who are willing to take on these projects and build them at a deep discount by enlisting their trade partners to give their time and materials as in-kind donations.
The HomeAid model has been proven to be hugely successful for 28 years now and the organization currently has 17 chapters in 12 states, typically affiliated with the local Building Industry Association. These chapters of HomeAid have built 500 housing projects valued at over $220 million, but which cost the recipient charities only $103 million due to in-kind contributions by generous builders and their trade partners. More importantly, over the years these facilities have housed over 280,000 people who would otherwise have been homeless.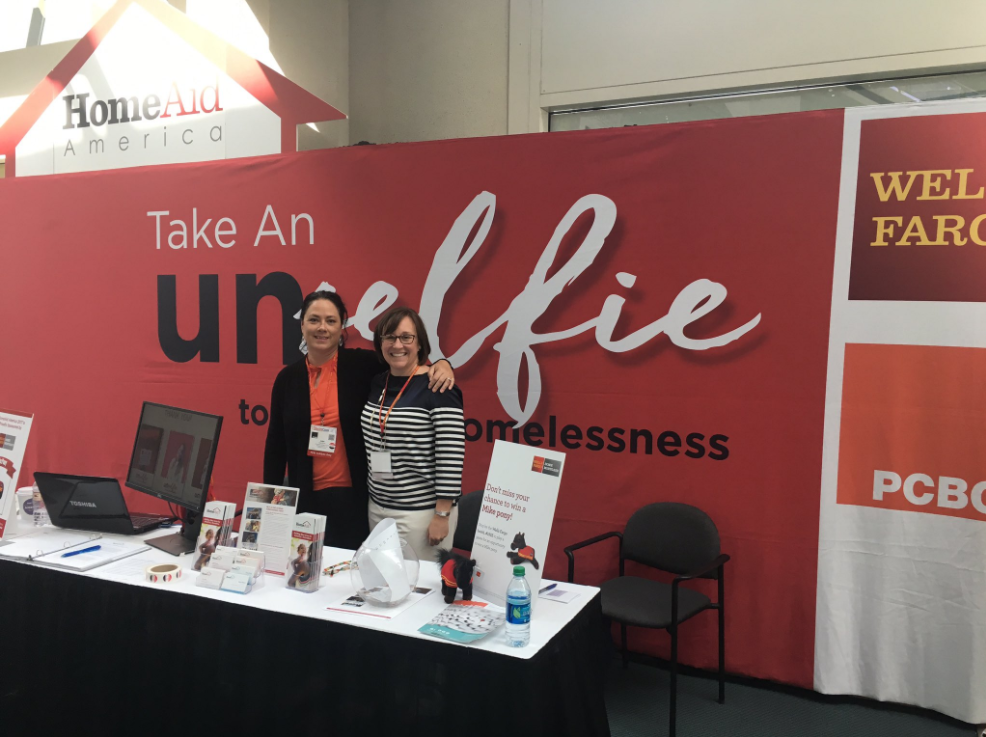 ABOUT HOMEAID AMERICA
HomeAid is a leading national non-profit provider of housing for homeless families and individuals, founded in Southern California in 1989. Through the generosity of builders, their trades and their suppliers, HomeAid has completed 500 housing projects nationwide at a value of more than $220 million, of which nearly 50 percent has been donated by the building industry. HomeAid currently has 60 additional projects in development across the country. Over the years, HomeAid has added over 9,300 beds in facilities helping the homeless, housing over 280,000 people. HomeAid works through a network of 17 active chapters in 12 states across the country. For more information about HomeAid, call 1-888-3HOMEAID or visit http://www.homeaid.org.
ABOUT WELLS FARGO
Wells Fargo & Company (NYSE: WFC) is a diversified, community-based financial services company with $2.0 trillion in assets. Wells Fargo's vision is to satisfy our customers' financial needs and help them succeed financially. Founded in 1852 and headquartered in San Francisco, Wells Fargo provides banking, insurance, investments, mortgage, and consumer and commercial finance through more than 8,500 locations, 13,000 ATMs, the internet (wellsfargo.com) and mobile banking, and has offices in 42 countries and territories to support customers who conduct business in the global economy. With approximately 273,000 team members, Wells Fargo serves one in three households in the United States. Wells Fargo & Company was ranked No. 25 on Fortune's 2017 rankings of America's largest corporations. News, insights and perspectives from Wells Fargo are also available at Wells Fargo Stories.
---