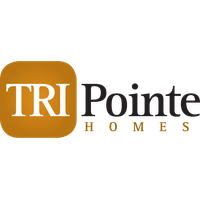 IRVINE, Calif.--(BUSINESS WIRE)--TRI Pointe Homes has received the Builder of the Year Award by Builder and Developer magazine, the management resource for professional homebuilders nationwide. The Builder of the Year Award is Builder and Developer's highest yearly honor and is voted on by readers of the influential building magazine.
"TRI Pointe Homes is honored to win this award from Builder and Developer and its readers," said Tom Mitchell, TRI Pointe Group President and COO. "We are proud of our achievements and share this award with all of our team members in California and Colorado where TRI Pointe Homes builds. Each team member brings a passion that has contributed to our success building homes and communities that enhance the lives of our homeowners."
Originally founded in 2009 by industry veterans Doug Bauer, Tom Mitchell, and Mike Grubbs, TRI Pointe Homes went public in 2013, making them the first homebuilder to do so since 2004. This was followed in 2014 by TRI Pointe Homes' completed acquisition of one of the biggest deals in homebuilding history with the purchase of Weyerhaeuser's homebuilding subsidiary. In 2015, the company rebranded as TRI Pointe Group, with TRI Pointe Homes becoming one of the company's six regional homebuilding brands.
Since its inception, TRI Pointe Homes has built more than 60 communities that deliver innovative single-family homes and townhomes in key markets including Southern California, Northern California and Colorado. The company has deep managerial talent, averaging over 20 years of experience, with key local relationships that support tailored growth strategies.
"We are thrilled that our readers voted TRI Pointe Homes the Builder of the Year for 2016," said Genevieve Smith, editor of Builder and Developer magazine. "Not only does it give us the chance to feature the exceptional work that TRI Pointe does, but we get the opportunity to work with their wonderful team, which is always a pleasure and I'm sure is part of the secret of their success."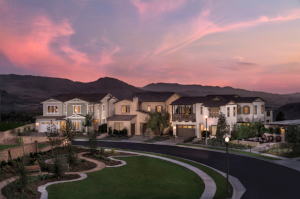 Throughout the years, TRI Pointe Homes has garnered numerous accolades. This year, Southern California Division President Tom Grable was named Builder of the Year by the Building Industry Association of Southern California (BIASC), a recognition he says is a "reflection of a total team effort, all throughout our organization". TRI Pointe Homes Northern California received several honors at the 2016 Homebuyers' Choice Awards, was ranked No. 1 nationally for Construction Experience and Customer Service Experience, and ranked second in The Purchase Experience and Overall First-Year Quality in the high-volume builder segment by Eliant, the building industry's largest consumer research company. TRI Pointe Homes Colorado was honored as the 2016 winner of the Home Builder and Associates in Partnership (HAP) Award in the National Production Builder category by the Home Builders Association (HBA) Metro Denver for the second year in a row.
"Think Renew Inspire is our mantra that drives us to think about what home can be, renew our passion for the families we serve, and inspire each other to go well beyond the expected," said Mitchell. "We're excited to be recognized for our past achievements and are looking ahead. By the end of 2018, we plan to open 40 new TRI Pointe Homes communities, growing our deliveries 33% from 2016".
About TRI Pointe Homes
TRI Pointe Homes designs, constructs, and sells single-family homes and townhomes. Founded on more than a century of combined real estate industry experience, the award-winning company focuses on building quality master-planned and urban infill communities throughout Southern California, Northern California, and Colorado. Dedicated to insightful design and superior craftsmanship, the company is setting a new standard in homebuilding and customer experience. TRI Pointe Homes is a member of TRI Pointe Group (NYSE: TPH), a family of premium regional homebuilders. TRI Pointe Group is one of the largest homebuilders in the U.S and was recently recognized as 2015 Builder of the Year and 2014 Developer of the Year. For more information about TRI Pointe Homes, please visit www.TriPointeHomes.com
About Builder and Developer
For 27 years, Builder and Developer magazine has been the management resource for professional homebuilders nationwide, providing up-to-date news and information about the housing market as it pertains to home building and the U.S. housing business.
Contacts
NewGround PR & Marketing
Katy Biggerstaff, 562.761.6338
kbiggerstaff@newgroundco.com
---