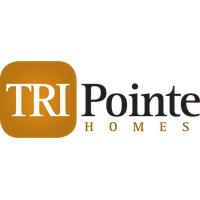 For Immediate Release
Contact
Katy Biggerstaff
NewGround PR & Marketing
562.761.6338
kbiggerstaff@newgroundco.com
TRI POINTE HOMES HONORED WITH BUILDING INDUSTRY ASSOCIATION OF SOUTHERN CALIFORNIA'S BUILDER OF THE YEAR AWARD
Division President Tom Grable bestowed with honor for his role in fundraising and commitment to the Southern California building industry
IRVINE, Calif.— (November 15, 2016) – TRI Pointe Homes Southern California, a leader in the design, construction, and sales of innovative single-family homes, announced today that Division President Tom Grable has been named Builder of the Year by the esteemed Building Industry Association of Southern California (BIASC). The award recognizes outstanding members of the profession each year and is the highest honor bestowed by the BIASC based on leadership within the industry, dedication to community service, and commitment to building quality homes.
Through his fundraising efforts on behalf of the BIASC Political Action Committee (BIASC PAC) and integral role in the local political process, Grable's mission has been to engage with and involve other homebuilders, their trade contractors and design and professional associates with the BIASC PAC to drive even more participation. During the last two years, Grable, as Chair of the BIASC PAC Board of Trustees, has played an influential role in the raising more than $1 million during an election cycle for the first time in the BIASC's more than 50-year history. The money raised helps build awareness of various causes that supports the housing industry as well as educating local elected and appointed officials and the general public on policies and programs related to the need for housing opportunities of all types. Grable is a current member of the California Building Industry Association (CBIA) Board of Directors and is a trustee on the CBIA PAC. He also will serve as Vice President of the BIASC Governing Board of Directors for 2017.
"I am extremely honored to receive this award by such a respected organization for the work that has been accomplished both for BIASC and TRI Pointe Homes," said Grable. "TRI Pointe Homes' success has been driven by the number of homes delivered, the variety of our product type, and the diversity of our locations throughout Southern California. This award is a reflection of a total team effort, all throughout our organization and everyone that works for and with us. I'm respectfully accepting this award on behalf of the entire TRI Pointe Homes Southern California team."
"The contributions made by Tom and by TRI Pointe Homes' Southern California team are highly deserving of this award," said Mike Balsamo, CEO, BIASC. "Tom's personal commitment to BIASC has distinguished him among our great members. We appreciate all he has done for the industry and look forward to celebrating our successes together."
Grable was presented with the Builder of the Year award at the 50th Annual BIASC Awards and Installation Dinner on November 10th.
About TRI Pointe Homes Southern California
For more information and a complete list of Southern California neighborhoods, visit www.TRIPointeHomes.com/southern-california. TRI Pointe Homes also builds in Northern California and Colorado.
TRI Pointe Homes is a member of TRI Pointe Group (NYSE: TPH), a family of premium regional homebuilders supported by the significant resources, economies of scale and thought leadership of a national foundation. Together this makes TRI Pointe Group one of the largest homebuilders in the U.S. TRI Pointe Group was honored to receive the 2015 Builder of the Year Award by BUILDER magazine and was named the fastest-growing public homebuilder in the country. In 2014 TRI Pointe Group was awarded Developer of the Year by Builder & Developer magazine. Additional information is available at www.TRIPointeGroup.com.
---