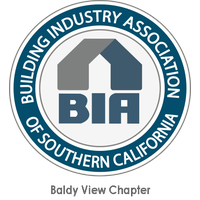 Department of Water Resources Deputy Director to share insight about the state's infrastructure
ONTARIO, Calif. (July 26, 2017) — The Building Industry Association (BIA) Baldy View Chapter is pleased to announce that Joel Ledesma, Deputy Director State Water Project, Department of Water Resources will headline the 11th Annual San Bernardino County Water Conference and serve as the lunchtime keynote speaker. The conference will take place Friday, August 11 from 9:00 a.m. to 1:00 p.m. at the Doubletree Hotel in Ontario.
The theme of this year's event is "Managing Water for Extremes: Feast or Famine." Through a Q&A format, panelists from private industries, water agencies and county and city government will outline ways they are dealing with the ever-changing water supply situation.
With the media's attention on our water supply delivery system earlier this year and the ongoing repairs to the Oroville Dam Spillway, this discussion couldn't be timelier.
"Planning for operations and maintenance of State Water Project facilities is very important to managing our water supply," said Ledesma. "I am pleased to speak at such a prestigious event and share what key moments and actions made the difference in averting disaster at Oroville."
Ledesma was appointed Deputy Director of the Department of Water Resources' State Water Project earlier this month. Ledesma has served in several positions at the California Department of Water Resources since 1991, including assistant division chief of operations and maintenance, chief of plant asset management, chief of the delta field division, principle hydro electric power utility engineer, supervising control engineer, senior control engineer, and an electrical engineer.
"The BIA Baldy View Chapter is honored to have a keynote speaker with this depth of knowledge of water issues," said Carlos Rodriguez, BIA Baldy View Chapter CEO. "Mr. Ledesma will provide attendees with the latest information about the State's response to infrastructure maintenance and plans for the future."
To purchase tickets or inquire about sponsorship, please call Nicole Desmond at 909.795.7760. Tickets cost $125 each, which includes lunch and participation in the event program. For more information, please visit www.biabuild.com/water-conference.
About the San Bernardino County Water Conference
The San Bernardino County Water Conference was established in 2007 to provide a forum for multi-agency dialogue. Each year, water experts, stakeholders, public officials from our county and throughout the state participate in identifying regional solutions to maintaining an ample water supply. Since 2007, more than 4,000 people have come together to discuss issues such as groundwater depletion, water quality issues, strict regulations, monumental infrastructure expenditures and alternative sources of water.
---