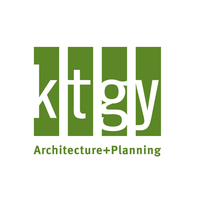 FOR IMMEDIATE RELEASE:

Contact: Anne Monaghan
Monaghan Communications
830.997.0963

* * *
Awards pay tribute to superior architectural design and planning
IRVINE, Calif. – International award-winning firm KTGY Architecture + Planning is pleased to announce that KTGY's designs were recognized at the National Sales and Marketing Awards gala (known as The Nationals℠), one of the building industry's most prestigious events. Hosted by the National Association of Home Builders (NAHB) National Sales and Marketing Council, the gala took place on January 10, 2017, in Orlando, Florida, during the 2017 International Builders' Show (IBS). The Nationals℠ gala celebration draws more than 1,000 attendees who gather for this black-tie event at IBS. The awards pay tribute to superior design and planning as well as new-home sales and marketing achievements by individual sales and marketing professionals, homebuilders and associates, and sales and marketing councils.
Trumark Communities' Wallis Ranch in Dublin, California, designed by KTGY and Dahlin Group Architects, along with Gates & Associates as the landscape architect, won top honors as the Master Planned Community of the Year at the NAHB's 2017 The Nationals℠ Awards on January 10. The 184-acre master-planned community features a variety of single-family detached homes and townhomes. Wallis Ranch will deliver more than 800 new homes within eight neighborhoods to the Bay Area region that has seen a significant increase in housing demand. To create a tranquil enclave that appeals to buyers' active lifestyles, Trumark Communities has dedicated over half of the master plan's acreage to parks, open space and a water-quality basin. Community amenities also include trails and a community clubhouse with pool and fitness center.

Cleo at Playa Vista in Playa Vista, California, received the Gold Award for Best Architectural Design of an Attached Home Plan. Located within the walkable and amenity-rich master-planned community of Playa Vista, Cleo provides luxury single-level living in four-story stacked flats by Brookfield Residential. Each unit is directly accessed by way of an elevator opening to a personal lobby space, providing residential privacy and establishing convenient access to Plan 3's private three-bay garage. The award-winning Plan 3 features a private ground-floor living suite with its own entrance, perfect for multi-generational families, home office or visiting grandkids. The plan's second level has an expansive great room with floor-to-ceiling windows and a spacious private deck, continuing the entertaining space outdoors. With one unit per floor and no shared walls, residents have an abundance of natural light in every room. The large master suite plus two additional bedrooms and a flex room off the great room and deck provide ample opportunities for personalization. Cleo at Playa Vista offers residents magnificent views, a resort gym, public parks and close by access to shops, restaurants, entertainment and employment.

Mason at Playa Vista received the Silver Award for the Attached Community of the Year. Mason at Playa Vista also provides single-level living within the highly desirable master-planned community of Playa Vista. The six-plex stacked flats by Brookfield Residential feature an unconventional mix of modern and traditional architecture with a blend of brick and beachside accents, creating a unique coastal feel. Mason, tucked away against the bluffs, offers residents picturesque views enhanced by floor-to-ceiling windows in the expansive great room and private patios. Elevators located on the interior of the building serve two residences per floor, allowing a more private feel. Each unit has a private two-car garage with elevator access; plan three offers ground-floor entry and bedroom suite, ideal for guests or multi-generational families.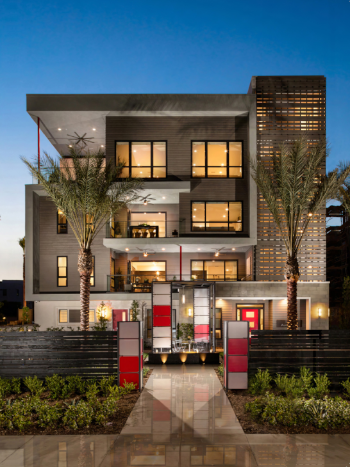 Regency at Summerlin, The Wakefield Plan in Las Vegas, Nevada received the Silver Award for Best Architectural Design of a Single-Family Detached Home 2,000 to 2,499 Sq. Ft. Designed for the luxury 55+ buyer, this gated community offers three distinct home collections by Toll Brothers. The desert contemporary exteriors feature stone and a neutral color palate, allowing the homes to reflect the rugged desert terrain, while the clean modern lines of the home sit in stark contrast. Courtyards establish the initial entertaining location and welcome guests into the foyer with raised ceilings and sightlines through to the covered back patio. Expansive multi-panel sliding doors open to the rear yard, unifying the indoor and outdoor spaces. Keeping the sleeping rooms on one side of the home, this plan establishes entertaining and shared space that is unique from the sleeping space.

Los Altos, The Verano Plan, also in Las Vegas, received the Silver Award for Best Architectural Design of a Single-Family Detached Home 3,501 to 4,000 Sq. Ft. Flexibility was a driving factor in the design of this plan by Toll Brothers. Separate flex spaces linked by covered outdoor space, multi-generation living spaces and dual master designs allow buyers to create a home tailored to their specific lifestyle. The Verano's elaborate courtyard and open rotunda foyer welcome guests. Two different lot sizes (70x120 and 80x120) were created in order to achieve different plan feels while maintaining the average target lot size.

Anthem House in Baltimore, Maryland received the Silver Award for the On-the-Boards Community (Under Construction On – Not Yet Open For Sale or Rent). Developed by The Bozzuto Group, Anthem House is a 292-unit mixed-use project located on a prominent site facing the Baltimore Harbor in Locust Point-Ft Mc Henry neighborhood. The building massing displays a "Z"-shape plan maximizing the unit vistas and creating two distinct courtyards facing the city and the harbor. The two main building highlights, a 3,500-square-foot sky lounge and a residential tower entry, work as main urban markers facing the neighborhood and the harbor. The metal tile steel/zinc alloy utilized in the building's façade reflect the light and activate the urban skyline. The 19,000 square feet of retail activate the streets and serve both residents and the community at large.

About KTGY Architecture + Planning
Celebrating 25 years, KTGY Architecture + Planning is an international award-winning full-service architecture and planning firm delivering innovation, artistry and attention to detail across multiple offices and studios, ensuring that clients and communities get the best the firm has to offer no matter the building type or location. KTGY's architects and planners combine big picture opportunities, leading-edge sustainable practices and impeccable design standards to help create developments of enduring value. KTGY serves clients worldwide from offices located in Chicago, Denver, Irvine, Los Angeles, Oakland, Pune and Tysons. Call 888.456.KTGY or visit www.ktgy.com, Facebook, Twitter, LinkedIn, Instagram, Vimeo, YouTube
---