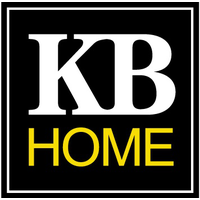 For the second consecutive year, KB Home receives Sustained Excellence Award for its recognized commitment to water efficiency
LOS ANGELES--October 11, 2016--(BUSINESS WIRE)--The U.S. Environmental Protection Agency (EPA) recognized KB Home with a 2016 WaterSense Sustained Excellence Award as a leader in saving water for future generations. KB Home was honored at the WaterSmart Innovations Conference on October 6, 2016, for promoting water efficiency and WaterSense in 2015.
"KB Home is proud to once again earn the WaterSense Sustained Excellence award for our ongoing innovation in the important area of water efficiency," said Dan Bridleman, senior vice president of Sustainability, Technology and Strategic Sourcing for KB Home. "Constructing homes optimized for water conservation continues to be a priority for KB Home, particularly in the water-challenged regions in which we operate. We remain committed to building homes that help conserve water and educating our customers about the environmental benefits of WaterSense labeled products."
Since 2006, KB Home and other WaterSense partners have helped consumers save 1.5 trillion gallons of water, more than the amount of water used by all households in California for a year. In addition to water savings, WaterSense labeled products and homes have helped reduce the amount of energy needed to heat, pump, and treat water by 212 billion kilowatt hours since the program began in 2006, enough energy to supply a year's worth of power to more than 19.4 million homes.
More than 1,700 utilities, manufacturers, retailers, builders, and organizations partner with WaterSense. Only a select few, however, are recognized each year for their significant program contributions.
"Over the past 10 years, communities, states, organizations, manufacturers, retailers, and builders across the country have been working with WaterSense to help Americans save water for future generations," said Joel Beauvais, EPA Office of Water Deputy Assistant Administrator. "I am pleased to see so many of our WaterSense partners making contributions to build the resilience of communities everywhere by helping people use water more efficiently."
KB Home was honored as a 2016 WaterSense Sustained Excellence Award winner for its continued commitment to building sustainable and water-efficient homes. In 2015, KB Home increased the number of WaterSense labeled homes it delivered, and expanded both the availability of WaterSense labeled homes to additional communities and its outreach to consumers on the value and benefits of WaterSense labeled products.
Cumulatively, KB Home's WaterSense labeled homes and installation of water-efficient features save an estimated 3 million gallons of water daily, compared to typical existing homes that do not have the same water-saving items.
For more information about WaterSense, visit www.epa.gov/watersense, and for more information about KB Home, visit www.kbhome.com.
About KB Home
KB Home (NYSE: KBH) is one of the largest and most recognized homebuilders in the United States and an industry leader in sustainability, building innovative and highly energy- and water-efficient new homes. Founded in 1957 and the first homebuilder listed on the New York Stock Exchange, the Company has built nearly 600,000 homes for families from coast to coast. Distinguished by its personalized homebuilding approach, KB Home lets each buyer choose their lot location, floor plan, décor choices, design features and other special touches that matter most to them. To learn more about KB Home, call 888-KB-HOMES, visit www.kbhome.com or connect on Facebook.com/KBHome or Twitter.com/KBHome.
About WaterSense
WaterSense, a partnership program sponsored by EPA, seeks to protect the future of our nation's water supply by offering people a simple way to use less water with water-efficient products, homes, and services. Since the program began in 2006, WaterSense has helped consumers save 1.5 trillion gallons of water and $32.6 billion in water and energy bills.
---