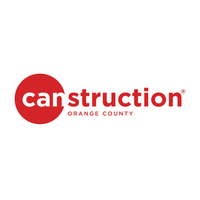 FOR IMMEDIATE RELEASE
Contact: Jill Wood
714.426.6900
JZMK Partners
COSTA MESA, CALIFORNIA – June 19, 2017 – JZMK Partners, Fuscoe Engineering and The New Home Company have joined forces as a CANSTRUCTION team in Orange County's 10th Annual CANSTRUCTION® charity event, taking place at South Coast Plaza from September 4-24.
CANSTRUCTION® Orange County combines the fun of a design-build competition with an imaginative way to feed hungry people. Local architects, engineers, builders and design firms create structures built entirely out of canned food. The structures go on view to the public during the month of September, and afterwards the cans will be donated to the Orange County Food Bank.
JZMK Partners, Fuscoe Engineering and The New Home Company, aka team #CanCrusaders, will "CANstruct" a 9-foot-tall by 7-foot-wide Lego Batman. To build the structure, the #CanCrusaders need approximately 7,000 cans which could cost as much as $15,000. The team is seeking as many donations as possible. Companies and individuals who donate above $100 will receive special recognition on the Lego Batman display sign. Donors of $1000 or more will have their logo and company name prominently displayed. Even micro-donations from the community make a big difference. To donate directly, visit the online YouCaring page, https://www.youcaring.com/canstructionorangecounty-830159. Special shout outs and thanks for support will be promoted on all social media platforms. All donations are tax deductible and receipts can be provided at the close of the exhibit.
For additional information please contact Jill Wood at 714-426-6900 or by email at jwood@jzmkpartners.com
# # # #
About JZMK Partners
JZMK Partners, a dynamic and award winning international Architectural and Urban Planning firm that has built a reputation based on the premise that design solutions should be creative, inspirational, and provide long term value. Using collaborative processes and current technologies to develop timeless, environmentally sensitive and cost-effective solutions, fashioning us one of the most respected and sough-after Architectural and Urban Planning firms in the domestic and international marketplace today. The firm's influence and geographic project experience spans globally from the United States to over fifteen countries worldwide. For more information about the company, visit www.jzmkpartners.com or please contact Jill Wood at jwood@jzmkpartners.com or 714.426.6900.
About The New Home Company
NEW HOME is a publicly traded company listed on the New York Stock Exchange under the symbol "NWHM." It is a new generation homebuilder focused on the design, construction and sale of innovative and consumer-driven homes in major metropolitan areas within select growth markets in California and Arizona, including coastal Southern California, the San Francisco Bay area, metro Sacramento and Phoenix. NEW HOME is a multi-year recipient of "The Eliant" for Best Overall Customer Experience in the Eliant Homebuyers' Choice Award's multi-divisional builder segment. In 2017, NEW HOME won a total of 22 Eliant Awards, the highest number earned by a home builder in this year's competition. For two years in a row, NEW HOME has been named to the Inc. Magazine Founders 40 list, recognizing newly public companies that have maintained a strong entrepreneurial spirit. For more information about the company or its current new-home offerings, visit www.NWHM.com
About Fuscoe Engineering, Inc.
Fuscoe Engineering, Inc. is an award-winning company providing civil engineering for land development and public infrastructure, using an eco-adaptive® approach. Specialty practices include survey and mapping, stormwater management, sustainable site design, and BIM & geospatial technology services. The firm's project bandwidth spans commercial, retail, hospitality, mixed-use and residential developments, as well as public streets and parks. Fuscoe takes pride in embracing full circle thinking® in shaping places people enjoy through creative designs with heroic service. full circle thinking® is an underlying approach and fundamental series of truths that guide how the firm operates and the way each project is approached. Fuscoe has offices in Irvine, Los Angeles, San Diego, Ontario, El Centro, San Ramon and Mission Hills. For additional information, please contact Laura Goforth at lgoforth@fuscoe.com or 949.474.1960.
---