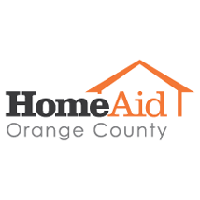 FOR IMMEDIATE RELEASE
Contact: Maggie Boyles
JZMK Partners
714.426.6900
JZMK Partners and HomeAid's Precious Life Shelter in Los Alamitos To Begin Framing Walks
COSTA MESA, CALIFORNIA – November 13, 2017 – JZMK Partners, an award-winning architecture and planning firm, and HomeAid, the non-profit arm of the Building Industry Association (BIA) and provider of housing for the homeless are pleased to announce that the new Precious Life Shelter in Los Alamitos, California is to begin framing walks within the next few weeks.
Precious Life Shelter is a shelter for pregnant women who are in need of a home. The shelter serves not only as an emergency home, but also as a program to educate women to live independently and efficiently as single mothers. Precious Life Shelter is a private, non-profit, non-denominational organization that is supported entirely by volunteers.
"Working on Cherry Street Apartments for HomeAid Orange County has been a moving experience for me. As I work on the drawings, I can just imagine the smiles and joys that will be living within these buildings. The mothers will feel safe from the outside world, thus being able focus on being a mother to their precious child within a safe haven," said Tyson McGuire, a project manager at JZMK Partners and involved in the Precious Life Shelter project. "Instead of tears and sniffs from the mother and child, these walls will hear the giggles and laughter that life has to offer."
For additional information please contact Maggie Boyles at 714-426-6900 or by email at mboyles@jzmkpartners.com
# # MORE # #
About JZMK Partners
JZMK Partners, a dynamic and award winning international Architectural and Urban Planning firm that has built a reputation based on the premise that design solutions should be creative, inspirational, and provide long term value. Using collaborative processes and current technologies to develop timeless, environmentally sensitive and cost-effective solutions, fashioning us one of the most respected and sough-after Architectural and Urban Planning firms in the domestic and international marketplace today. The firm's influence and geographic project experience spans globally from the United States to over fifteen countries worldwide. For more information about the company, visit www.jzmkpartners.com or please contact Maggie Boyles at mboyles@jzmkpartners.com or 714.426.6900.
About HomeAid
HomeAid's mission is to end homelessness by building new lives for homeless families and individuals through housing and community outreach. Since 1989, HomeAid has served as the developer of projects for homeless service providers and worked directly with builders and nonprofits. Through this model, we have multiplied every dollar received through in-kind donations and volunteer labor. Before dedicating this first-of-its-kind Family CareCenter, HomeAid completed 61 developments, adding 1,507 shelter beds and touching more than 60,000 homeless individuals through strategic relationships with more than 30 other nonprofit service providers and community organizations. For more information visit www.homeaidoc.org or contact Gina Scott at gina@homeaidoc.org or 949.777.3866.
---