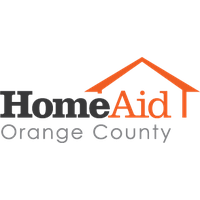 HomeAid Orange County was recognized as the Non-Profit of the Year as a part of California Nonprofits Day organized by CalNonprofits on Wednesday, June 28th. The award was presented by Senator John Moorlach and was accepted by HomeAid OC Executive Director, Scott Larson, on behalf of the organization.
Sen. Moorlach, who was succeeded by Scott Larson as Chair on the Commission to End Homelessness in Orange County, joined California legislators in addition to Attorney General Becerra and Assembly Speaker Rendon, to feature nonprofits and celebrate 2nd annual California Nonprofits Day.
"HomeAid does excellent work in my district dealing with a cause I've long fought for: ending homelessness," Sen. Moorlach wrote in a post on his website.
Nearly 100 California nonprofit organizations from around the state were selected by legislators as their Nonprofits of the Year and were recognized at a luncheon event sponsored by CalNonprofits at the Sacramento Convention Center.
"We are thrilled to celebrate the second annual California Nonprofits Day," said CalNonprofits CEO Jan Masaoka. "CalNonprofits initiated California Nonprofits Day as a way not only to honor and spotlight the excellence of individual nonprofits, but to raise the profile of the entire nonprofit community to legislators."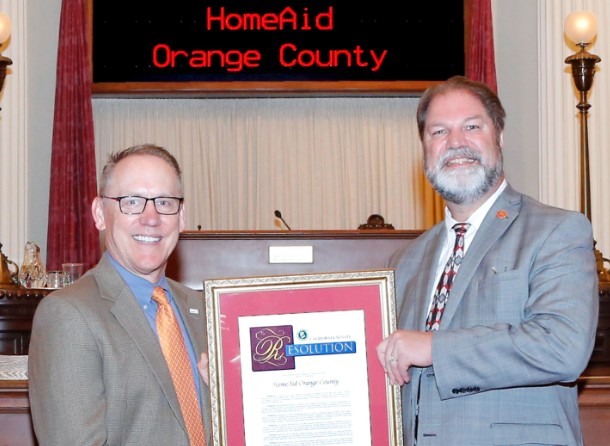 About HomeAid:
HomeAid Orange County was created in 1989 by the Building Industry Association of Southern California, Orange County Chapter. HomeAid is the only community-based organization that has successfully completed 60 building and renovating development projects throughout Orange County, as well as across the entire homeless Continuum of Care spectrum, providing facilities that range from emergency shelters, to transitional/bridge housing, to permanent supportive housing. These projects have successfully transformed over 60,000 lives.
HomeAid's vision to end homelessness starts at the core – where does someone go when they suddenly find themselves without a home? When the crisis of becoming suddenly homeless occurs, HomeAid's purpose is to ensure that housing is available throughout the community and familieshave an immediate safety net where they can find resources and the assistance needed to get back on their feet. By strategically developing what is needed most in Orange County to serve those in need, HomeAid is able to move towards the goal of ending homelessness, one person and one family at a time.
Read the original article released by the Office of Senator John Moorlach here.
---