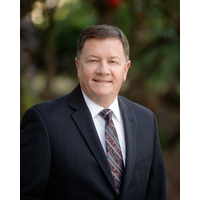 The Building Industry Association of Southern California, Inc. is sad to hear about the passing of President and chief executive officer of the California Building Industry Association, Dave Cogdill.
The Cogdill family issued the following statement after their father, former California State Senator Dave Cogdill, passed away from pancreatic cancer today at the age of 66.

"My dad was my hero and I strive to be half as good a man, father, and servant as he was. Stoic and reserved, he selflessly dedicated his life to his family and community. Throughout his life, he made such a difference in the lives of so many people. His legacy as a community leader, state lawmaker, and business executive will long be remembered by those who were privileged to know and work with him. While we mourn our beloved father, a man of faith who epitomized integrity, we take some comfort in the knowing that he is finally free from pain and suffering," said David Cogdill, Jr.

Former Senator Dave Cogdill most recently served as the president and chief executive officer of the California Building Industry Association, a role he assumed in October 2013. Prior to this, Cogdill served as Stanislaus County Assessor from 2011 to 2013. After leaving the legislature, Cogdill also served as a Commissioner on the California Water Commission and as the Chairman of the Maddy Institute at Fresno State University.

Cogdill served as the California State Senate Republican Leader from 2008 - 2009. He was elected to represent the 14th District in 2006. Cogdill served as vice chair of the Public Safety, the Revenue and Taxation, and the Joint Legislative Audit Committees. He previously represented the 25th Assembly District for six years in the California State Assembly, where he was vice chair of the Committee on Rules and minority floor leader. As the former chair of the California State Legislature Rural Caucus, Cogdill collaborated with local leaders on many issues concerning rural residents, such as access to water, health care and quality education. He received numerous awards for his public service; in 2007 he was named Senate Small Business Legislator of the Year by the California Small Business Association.

For his exemplary service to the community and state during the California budget crisis in 2009, Dave Cogdill was awarded the prestigious Profile in Courage Award from the John F. Kennedy Library Foundation in 2010.

In 2010, the California National Guard gave him its second highest meritorious award, the California Medal of Merit.

Cogdill built a real estate appraisal business in Modesto, where he once served two terms on the Modesto City Council.
He is survived by his wife, Stephanie; his children, David Jr. and Meghan Merrell; and his grandchildren, Connor, Katie and Cooper.
---