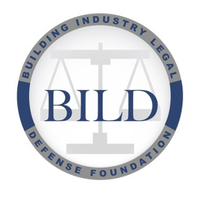 Riverside, CA (September 7, 2017)—A Riverside County judge has handed a victory to those who work to protect housing and other development from regulatory cost increases. The Building Industry Legal Defense Foundation (BILD) and Building Industry Association of Southern California, Riverside County Chapter (BIASC-RC) won their lawsuit to stop an illegal development fee from being imposed by the San Gorgonio Memorial Health Care District.
The fee would have tacked on thousands of dollars to all new development in the area including residential, commercial, and institutional projects, like churches and schools. Sample fees would have been $228,400 for a 100-unit subdivision, $92,050 for a small, 50-unit apartment complex, and $114,100 for a small, neighborhood strip center.
BILD and BIASC-RC sued in May of 2015 to stop the fee claiming the Healthcare District had no legal authority to adopt development fees of any kind in any amount. In addition, the lawsuit claimed that the fee failed to meet state law requirements, that the District was infringing on local municipalities' police powers, and that the building plans the District was basing the fee on failed to undergo review under the California Environmental Quality Act.
BIASC-RC and BILD were concerned not only for the damaging effect that the fee would have had on local development, but also for the potential effect that letting the District adopt the fee might have on other agencies. "Special districts only have the powers the legislature gives them," said BILD General Counsel, Shanda Beltran, "if you let one district ignore those limits and do whatever they want, soon you'll have districts all over California adopting fees without any real power to do so."
After more than a year in court, Riverside County Judge Sharon Waters ruled that the Healthcare District acted unlawfully in adopting the fee and directed the District to cancel the fee. BIASC and BILD's outside lawyer, David Lanferman with Rutan & Tucker was pleased with the judgement and stated: "The Court's decision in this case provides significant relief to the housing industry in Riverside County, and an important reminder that State law limits the power of agencies to create burdensome fees on new construction activity without clear constitutional and legislative authorization."
The building industry sued the Healthcare District only after more than a year of protracted discussions regarding the fee. Said Bill Blankenship, Executive Officer of BIASC-RC about the results of the case and the lead up to it: "We are pleased with the eventual outcome; however, we are saddened that the local residents will shoulder the burden of a bad decision by the District's Elected Board Members for a funding strategy for expanding the hospital that was outside their legal authority. Even after it was made clear to them that the District had alternate options within their state-mandated powers, they still decided to pursue a funding option for that was clearly illegal and not within their authority."
The case of Building Industry Association of Southern California and Building Industry Legal Defense Foundation v. San Gorgonio Memorial Healthcare District was filed in Riverside County Superior Court and the Court's judgement can be found below.
***
The BILD Foundation is a non-profit legal advocacy group for the building industry that involves itself in matters in Southern California as well as statewide and nationally. BIASC is a non-profit trade association with more than 1,100 member companies throughout Southern California that seeks to improve the business climate for all types of land development and construction of all types of products, including housing.
---