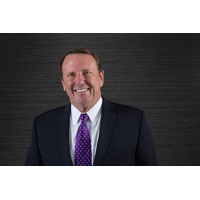 FOR IMMEDIATE RELEASE:

LOS ANGELES – At an awards gala held at the Skirball Cultural Center in Los Angeles on the evening of December 6, 2016, the Building Industry Association (BIA) Los Angeles/Ventura Chapter presented Manny Gonzalez, FAIA, LEED AP, managing principal of the Los Angeles office of KTGY Architecture + Planning, with its TED Humanitarian Award. This award is bestowed upon a BIA member, public official or an exceptional industry leader who invests their time, energy and resources to help others obtain basic life necessities, food, and/or shelter and for their contributions to the industry.

"I am honored and humbled to accept this award," said Gonzalez. "I am grateful to the BIA and for Tom DiPrima of The Chadmar Group for nominating me. Los Angeles tops the nation in the number of chronically homeless people and nearly all of them sleep on the streets. I know that it the BIA's hope that we can shine a brighter light on this issue and together we can make a difference."

Earlier this year, Gonzalez was elected to The College of Fellows of the American Institute of Architects for his work in senior housing. Election to Fellowship recognizes not only his achievements as an individual architect but also his significant contributions to architecture and society on a national level.Gonzalez also received the NAHB 55+ Housing Council's inaugural Associate of the Year Award, which recognizes an active NAHB 55+ Housing Council member who supports the building industry with exceptional service and/or a quality product; and has achieved success through innovation, financial success and integrity.

Last year, as a tribute to his lifetime body of work, Gonzalez was inducted into the Wm. S. Marvin Hall of Fame for Design Excellence in Washington, D.C., awarded by Hanley Wood's Builder magazine. Gonzalez' architectural achievements are also known internationally and he was recently invited to speak at the International Symposium on Development, Design and Planning of Senior Living Communities in Qingdao, China to introduce new design concepts for China's ever-growing and underserved senior population. He was also a speaker on housing at the 1st International Conference of the Americas in Mexico City.

Throughout his career, Gonzalez has held a variety of leadership positions in industry associations including BIA, National Association of Home Building (NAHB), and American Institute of Architects (AIA).Currently, Gonzalez serves on the NAHB's Multifamily Leadership Board and is a trustee on the NAHB's 55+ Housing Council Board. Additionally, Gonzalez holds the position of Vice-Chair of ULI's Lifestyle Residential Development Council-55+. He has served on the Board of the National Multi Housing Council (NMHC) and was the Design Trends Forum Chair for PCBC. He has also chaired the Senior Housing Symposium in both New Orleans and Philadelphia, which attracted over 1,200 attendees.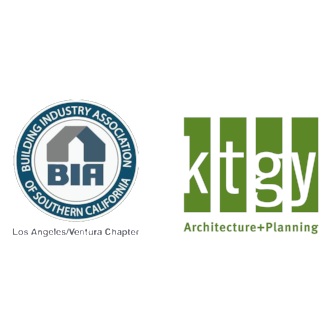 Some of the local organizations that he has assisted include the Union Rescue Mission, Habitat For Humanity, Wounded Warrior, Homeboy Industries, Red Cross, California School for the Blind, and Samaritan's Purse Operation Christmas Child. He has also been a personal sponsor of The Painted Turtle events, which provides opportunities for children to attend a camp, Children's Hospital of Los Angeles, and Boyle Height's Dolores Mission, among other charities.

KTGY has a culture of giving back and is currently celebrating its 25th Anniversary in business by highlighting 25 Acts of Gratitude. Highlights from KTGY's 25th Anniversary Acts of Gratitude include Habitat for Humanity build days where staff members from various offices had the opportunity to spend a day working to build a home for a family in need. The firm's Making a Difference Program invites staff members to apply for funds to support organizations that are near and dear to team members' hearts. This year, through the Making a Difference Program, KTGY supported employees' commitments to feeding the homeless at Thanksgiving time, building parks on vacant lots, and educating girls in need. Several team members volunteer with the ACE mentor program, inspiring high school students to pursue careers in the architecture-construction-engineering field. In India, KTGY's Pune office supports an orphanage and school for girls, assisting in making higher education possible for some. To learn more about KTGY's Act of Gratitude, click here.

Founded in 1991, KTGY Architecture + Planning is an international award-winning full-service architecture and planning firm delivering innovation, artistry and attention to detail across multiple offices and studios, ensuring that clients and communities get the best the firm has to offer no matter the building type or location. KTGY's architects and planners combine big picture opportunities, leading-edge sustainable practices and impeccable design standards to help create developments of enduring value. KTGY serves clients worldwide from offices located in Chicago, Denver, Irvine, Los Angeles, Oakland, Pune and Tysons. Call 888.456.KTGY or visit ktgy.com
# # #

Anne Monaghan
MONAGHAN COMMUNICATIONS, INC.
anne@MonaghanPR.com
830.997.0963
---