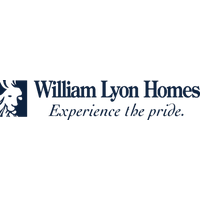 The official account says William Lyon and his older brother, Leon, founded a small Orange County homebuilding firm in 1954 to build houses for soldiers returning from the Korean War.
An unofficial version – as told by his son, Bill H. Lyon – was that Lyon's father, Depression-era builder and Kahlua importer Al Lyon, wanted to get him away from the risky business of flying airplanes.
So veteran combat and commercial air pilot William Lyon hung up his wings in 1954 and co-founded Luxury Homes in Fullerton, the first of several homebuilding companies Lyon would run over the next 63 years.
Eventually, his namesake development company, William Lyon Homes, became the 20th biggest homebuilding firm in the nation, according to Builder Magazine's 2016 ranking, selling almost 2,800 homes in 2016, generating more than $1.4 billion in gross revenue.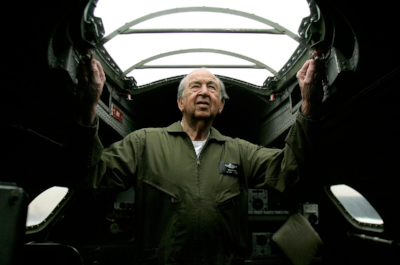 In February, that era came to an end when the man affectionately known as "the general" stepped down from the board of directors.
Gen. Lyon, who earned that rank as commander of the U.S. Air Force Reserves in the 1970s, was 20 days shy of his 94th birthday when he officially retired.
It was part of an ongoing transition, long in the works, son Bill H. Lyon said.
Lyon stepped down as his firm's chief executive in March 2013, and he stepped down as board chairman last year. Bill succeeded his father as board chairman.
The career that started with GI homes in Fullerton and ultimately housed thousands of families in Orange County and throughout the West made Lyon one of Orange County's most wealthy and influential men.
He survived several market downturns, riding out the tough times by slashing inventories and staff and selling off land at a loss to raise capital. Lyon barely survived the early 1990s downturn. Following the housing crash of 2007, the Lyon family transferred a controlling interest in their firm to new investors, although the General retained his position at the helm.
In May 2014, Builder Magazine inducted Lyon into its Builder Hall of Fame.
"He's a giant in our community. He's built a name, he's built neighborhoods, he's built trust and discipline," said John McManus, Builder Magazine's editor. "His land acumen, his focus on homebuyers, his approaches to accessing capital, and his fiercely entrepreneurial spirit made his company a kind of academy for a couple of generations of homebuilding's leaders."
---