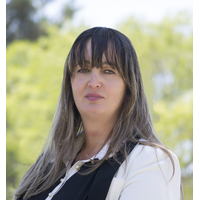 FOR IMMEDIATE RELEASE
Contact: Laura Goforth
Fuscoe Engineering, Inc.
949.474.1960
IRVINE, CALIFORNIA – October 2, 2017 – Fuscoe Engineering, Inc. is pleased to welcome Boba Nestorovic, PE as a Project Manager in its Irvine corporate office location.
Boba is licensed as a Professional Civil Engineer in California and Illinois and has over seventeen years of combined design and project management experience, with an emphasis on land development and infrastructure. She is highly versatile and has provided services for projects in both the public and private arenas, including residential and mixed-use developments, commercial/retail sites, libraries, fire and police stations, K-12 schools and higher educational facilities.
Boba has a distinct aptitude for providing thorough and creative design solutions. Her project tasks have ranged from performing value engineering, reviewing construction documents, writing proposals, overseeing staff members, implementing Best Management practices, advising clients, tracking project progress and budget, and acting as a technical liaison between investors, community organizations and government regulatory agencies. Her clients have included top flight firms such as Brookfield Residential, VOA Associates, OWP&P Architects, Legat Architects and Murphy/Jahn Architects, among others.
At Fuscoe Engineering, Boba is currently working on the Nelles Master Plan project in Whittier for Brookfield Residential and a 100-unit residential development in Riverside for Kings County, LLC. She is a results-driven enthusiast who is highly attentive to the profitability and marketability of her work. From delivering project design expertise to construction permit production services, including inter-disciplinary coordination and comprehensive construction plan/report creation, Boba's range of talents provides a tremendous advantage for Fuscoe's clients. Boba is a resident of the city of Irvine.
"Fuscoe Engineering is pleased to welcome our new Project Manager, Boba Nestorovic, PE," stated John Olivier, PE, President. "Boba is a dynamic and extremely personable manager and her ability to facilitate success from colleagues within a team structure is a particular hallmark."
Fuscoe Engineering, Inc. is an award-winning company providing civil engineering for land development and public infrastructure, using an eco-adaptive® approach. Specialty practices include survey and mapping, stormwater management, sustainable site design, and geospatial technology services. The firm's project bandwidth spans commercial, retail, hospitality, mixed-use and residential developments, as well as public streets and parks. On-going company objectives include developing cutting-edge engineering solutions, while promoting sensitivity to the environment, offering clients a full range of energy efficient green design options in accordance with USGBC guidelines. Fuscoe takes pride in embracing full circle thinking® in shaping places people enjoy through creative designs with heroic service. full circle thinking® is an underlying approach and fundamental series of truths that guide how the firm operates and the way each project is approached. Fuscoe has offices in Irvine, Los Angeles, San Diego, Ontario, El Centro, San Ramon and Mission Hills.
For additional information, please contact Laura Goforth at lgoforth@fuscoe.com or 949.474.1960.
---