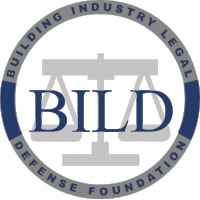 BILD Foundation is leading a broad-based coalition challenging the proposed "Procedures for Discharges of Dredged or Fill Materials to Waters of the State." Through a comment package submitted August 18, 2016 as well as testimony provided at State Water Resources Control Board (State Water Board) meetings on the matter, BILD is continuing in its many years of involvement in the State Water Board's efforts to regulate wetlands and other waters throughout California.
Working through its outside counsel, Keith Garner with Sheppard Mullin, LLP, BILD along with a coalition of 30 additional statewide and regional business, planning, agricultural, and water-related organizations provided extensive comments to the State Water Board. As Mr. Garner explains, "The current proposal is based on questionable legal authority, conflicts with an existing federal regulatory program, and will likely result in significant delay and additional costs for public and private project sponsors."
BILD's comments focused upon several glaring and significant problems with the proposed permitting program.
To read the rest of the article, and more about the highlights, visit BILD's website by clicking here.
---