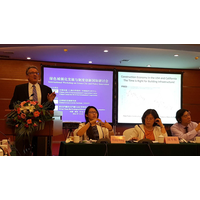 IRVINE, CA., July 29, 2016 – The Building Industry Association of Southern California, Inc. (BIASC) Director of Environmental Affairs, Mark Grey, Ph.D., spoke at the International Workshop on Green City and Policy Innovation in the historic city of Xi'an, China on July 21, 2016 after being invited back at the 2016 Low Impact Development Conference in Beijing.
Dr. Grey was invited by the Chinese Ministry of Environmental Protection, which co-hosted the workshop along with the China Center for SCO Environmental Cooperation, and the Global Green Growth Institute. He delivered a presentation titled, Building Industry Adaptation to Climate Change Regulation and Water Supply Reliability Concerns in California, USA at the event.
"Attending the workshop and delivering a presentation on behalf of BIASC was one of the highlights of my work over the past 10 years, advocating and educating for home builders and contractors," Grey said.
"I drew on the great experience of our membership and former and present BIASC staff, to pull together a comprehensive message about our advocacy here in California on climate change regulation and water supply reliability. One of my main points was that the expectable effect of prescriptive land use regulation on GHG emission reductions is dwarfed by the expectable changes and improvements in automobile and truck emission control technologies in the next 10 to 20 years , such that relatively organic land use policies enacted at the local level should be preserved."
The International Workshop on Green City and Policy Innovation brought together approximately 75 officials from around the world including representatives from China, Japan, South Korea, Sweden, and the United States. The event, which took place in the city of Xi'an, is located approximately 750 miles southwest of Beijing, and is near the world renowned archeological site that contains the Terracotta Army.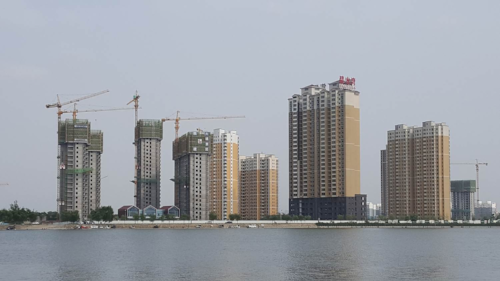 Themes and outcomes of the Workshop included ensuring that decision makers clearly define, with quantifiable metrics, what constitutes a "Green City" or "Sustainable City", and creating tools and methods for municipalities to adapt their existing infrastructure in ways that encourage and promote economic growth and create more "green" spaces and places where people can both live and work.
***
About the Building Industry Association of Southern California, Inc.:
BIASC is a full service organization providing legislative advocacy, educational programming, labor relations, networking and community relations. The association objective is to promote a positive business environment for the building industry. http://www.biasc.org/
---