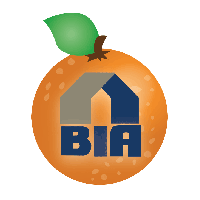 FOR IMMEDIATE RELEASE

IRVINE, Calif., December 5, 2016 – The Building Industry Association of Southern California, Inc. is pleased to announce Steven LaMotte as the new Executive Officer for the Orange County Chapter, effective November 21, 2016.

LaMotte, whose previous role with the BIAOC was Director of Government Affairs, has more than 8 years of experience in political and government affairs, serving as senior staff to several members of the California State Assembly prior to joining the BIA/OC.

Mr. LaMotte is a long-time resident of Orange County and is a graduate of California State University, Fullerton, and Chapman University, where he received a Master's Degree in International Studies and Political Economy.

Steven also gained experience as a political staffer on several political campaigns, ranging from statewide to local races. Steven has used his background in the public policy and political arena to work closely with local jurisdictions to champion housing as the foundation of vibrant and sustainable communities.

"As Government Affairs Director, Steven was instrumental in educating local jurisdictions on the housing affordability crisis by focusing on key solutions such as housing supply, flexible development standards, and the negative impacts of losing the millennial generation to other Counties," said Jim Yates, 2016 BIA/OC Board President.

Phil Bodem, 2017 BIA/OC Board President says "Steven has had great success in furthering the OC Board's local policy platform over the last couple years, he will make a great leader for the Orange County Chapter. "

Steven LaMotte will continue to work from BIA/OC's office in Irvine, CA.

The BIA is a nonprofit trade association of over 1,100 companies employing over 100,000 people affiliated with the home building industry here in Orange County.
Contact: Steven LaMotte
949-553-9500
---