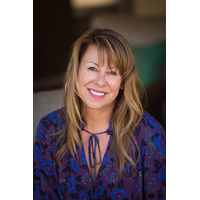 10 Things I Learned Along the Way to Becoming a "Best Places to Work" Company
by Margo Crummack, CO-FOUNDER, CO-PRINCIPAL, CEO
1.Practice Blameless Problem Solving.
It's a mantra that truly takes practice during the early stages. A lot of time is wasted on the minutiae of "who did what and when." Blameless problem solving keeps me grounded in the foundation of identifying the lessons needed to improve, to implement better processes for myself, my business partner and our team. Eradicating blame helps us all to avoid the same mistake twice, and move on.
2.With Risk Comes Failure.
Many leaders believe failure is one of the keys to success and yet I see time and time again leaders playing it safe for fear of failing. You can't evolve without risking and failing. Change your mission statement, update your office space, enhance your services, etc. You have to stretch yourself, continue to learn and trust your judgment. The thing is, sometimes you're right and sometimes you're wrong. I find the more risks we take, the more we discover who we are as a company and who we want to work for as well. The more risks I take, the less scary taking them becomes.
3.Partnerships are the "Ships" that Require Navigation.
Sandy Huseby and I began our work partnership over 15+ years ago. When you have an equal business partner you shouldn't navigate with an "all business" mentality, especially when you're in a service-oriented industry like property management. Yes, it's important to focus on the right thing to do for our customers and the overall organization, but we should also always consider what is best for each other. Sandy and I also best friends, so we do our best to separate our work and personal lives as much as possible, to keep us focused as leaders while maintaining a friendship. I recommend all business partnership do a weekly "walk and talk" around the block as well. Stanford researchers examined creativity levels of people while they walked versus while they sat, "A person's creative output increased by an average of 60 percent when walking." So get that "ship" of yours outside!
4.Avoid the Myth of Being Your Own Boss.
The reality is you find yourself working for EVERYONE. Your job is to ensure the quality service you are promising customers and clients is consistently delivered. You also work for your team because you should provide successful business tools necessary for them to deliver on your company's behalf. Sandy and I are each other's bosses when we require new learnings on industry trends, economic threats, changes in consumer habits, etc. In order to stay relevant in an ever-changing market, we adjust and adapt—and answer to everyone.
5.Never Compromise Integrity.
If it doesn't feel right, don't do it. Trust your instincts and do the right thing. Always.
6.Put Things into Perspective.
It took me a while to learn how to put things into perspective. I think about all the things that would keep me up at night and now wonder, "What was I so worried about?!" The more I challenge myself, the calmer and more confident I become as a person and as a leader. I have more curiosity, and now I get excited about what is waiting around the corner.
7.A Work/Life Balance Takes Work.
I sometimes struggle with balancing a healthy work/life balance. We all do. If there was one magical way then there would only be one book about it, right?! I used to feel guilty about taking "me" time, but when I feel balanced I do my best work, giving our team the best version of me as a leader and colleague. Even my loved one's notice that I'm more present. Some people find balance by being more social, traveling more, exercising, etc…but my version involves disconnecting for a moment. Finding that moment of peace and happiness within myself first, inspires me to be a strong leader for the company.
8.Look Beyond the Resume.
An ivy league school or an MBA has that sizzle on a resume, but I look at the traits a school can't teach. I don't look at passion for the job, anyone can fake that in an interview. I look for passion in their lives, for that enthusiastic applicant who is excited about anything. It shows me they have a fire in them, and heart. We provide a service where we meet clients in person or over the phone, and being passionate allows our team to understand Crummack Huseby's passion for doing what we do.
9.Don't Do Business with Just Anyone.
In the beginning, and through some trying years, it's tempting to take any and all work to keep the lights on. That only leads to short-term success. If you want long-standing relationships, it's important to engage with customers and clients who share core business values. Not only is it enriching for both parties, employee burn-out is greatly reduced.
10.Why I Believe We Were Voted "Best Places to Work."
The reason why I left my last job to form my own company with Sandy…was not about money. Money still isn't a true measure of our success. We treat our team with respect. They're not employees, they're human beings who have chosen us along their career path. I want to know who they are because I want to support their growth as much as possible, and show my appreciation for their talents. I don't give them blanket statements of gratitude, I am specific with my accolades. Perhaps it's easier with a small company to engage in this manner, but truthfully, it's the only way I know how to be and it's the only type of company I've ever wanted to create.
Margo Crummack is the Co-Founder, Co-Principal and CEO of Crummack Huseby Property Management, Inc., an award-winning company that provides highly customized and personalized services for homeowners and builders in Southern California. www.ch-pm.com
---